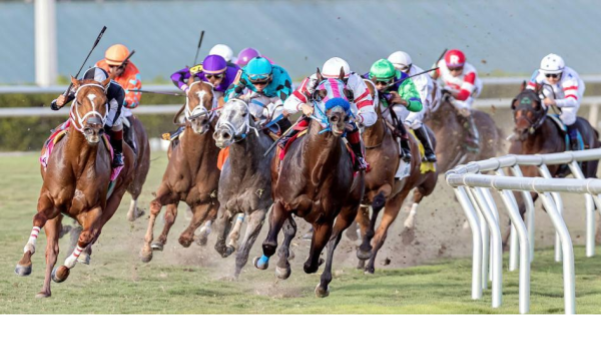 One of the interesting things that experienced bettors will tell you is that predicting the result is only half the battle. Sure, that's the main goal, making everything else obsolete if you get it wrong, but experienced punters will always want to know that they have obtained the maximum value from their wager. That essentially means the best odds possible. Yes, there are strategies like sure bets, but getting the best odds is always desirable – regardless of how you place your wagers.
The idea of this has been around much longer than online gambling, of course. If you were to be at a race in person at an Australian racecourse, you are going to be looking at the different bookies' stands for the best price for your selection. If you've been to the races before, you'll know that the difference in the odds can be substantial.
Of course, today, there are other options, including online betting exchanges. Unfortunately, many of us simply take what we are given by the online sportsbook we are signed up for. That's understandable, as it can be a pain to open up a new account, including the possibility of having to verify your details to satisfy regulatory requirements.
Ante-post odds can vary greatly
Nonetheless, if you have the will, there is always a way to get better odds on your racing selection. This can be in the form of having better odds as standard for a specific race, or that a bookmaker is running a special promotion on that race.
Odds comparison sites are usually a good place to go for step one. Incidentally, the greatest disparity for odds is usually in ante-post markets. To give you an example, if we look at a race far in the future – the 2023 Melbourne Cup – we can find big differences in odds for horses like While Marlin and Loft. The former has odds ranging from 12/1-22/1, whereas the latter has odds of 18/1-33/1, depending on the bookmaker. The point, as such, is that there's about an 80% markup available if you go with the best-odds bookmaker compared to the worst. It's unlikely you would see such a disparity on race day, even with the breadth of options available online.
Of course, you can find a fair amount of disparity in the odds closer to the event, although it's usually not as stark as the example above. The question a punter has to ask is whether it's worth the effort to switch accounts or sign up to a betting exchange.
Follow the race sponsors
A word on promotions: While you will want your sportsbook to have plenty of betting offers, it's never going to be quite clear which bookie is doing what for any given race. But we have a bit of cheat code here to help: have a look at the bookies that are the main sponsors of a specific race or festival, as they will often have the best offers – inflated odds, extra places for each-way bets, money-back specials – for the races where their brand is on the card.
In addition, you should also be looking at affiliate sites. By that, we mean websites that curate different betting platforms and betting offers. Often, they will have a list of the best promotions available, including, perhaps, some that are native to that affiliate platform. This can allow you to maximise any possible return on your selection.
Finally, you should always be on the lookout for betting platforms with "best odds guaranteed". This means that if you take a price, and the horse has a starting price higher than your initial bet, you will be paid using the latter odds. It's a complete no-brainer, and it's something offered by several of the world's biggest betting brands.
Get Access To Dozens Of Daily Sure Bets
BetSlayer finds, calculates and gives you access to all the latest and most profitable Sure Bets from all over the sports betting world.
Click here to start earning a profit every day with our 7-day free trial