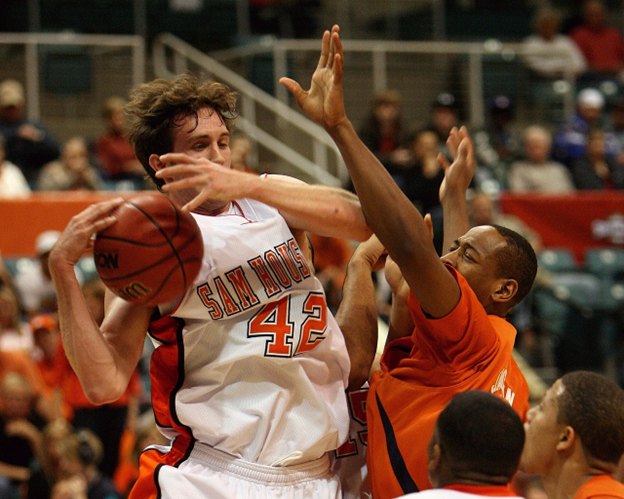 College basketball is one of the most popular sports in America. It has been around for decades, and it's easy to see why. The action is faster-paced, and there's more scoring and game-to-game uncertainty.
Moreover, countless betting opportunities during each game can make or break your night! The upsets, buzzers-beaters, and rivalries are just some of the reasons why college basketball is a fun sport to bet on.
However, new bettors can get overwhelmed with all the information out there. Don't worry! We've put together a list of five tips that will help you be more successful when betting on college hoops.
Start With Averages
Start with averages to get a rough idea of a team's performance. For example, you can look at the average points per game a team scores and the average points allowed by that team. You can also check out the margin of victory or defeat for each game and how many games are won or lost by a particular team.
Using averages as your starting point is helpful because it allows you to quickly get an idea of how good (or bad) a team has been over time. You can then make adjustments based on other factors like injuries, schedule difficulty, and coaching changes that could affect your analysis of those numbers in future seasons.
Use Team History to Your Advantage
One of the best ways to gain an edge in college basketball betting is using team history to your advantage. Knowing the type of team that you're betting on can help you find trends that favor one or the other.
Teams with winning records are more likely to continue their success, while teams with losing records tend to regress toward the mean. For example, if a team has won 10 games in a row, they have proven they have what it takes to win against good competition. Therefore, it would make sense for them to win and cover the spread in their next game.
A common mistake among novice bettors who are new at college basketball betting is that they'll bet against teams like Duke or Kansas. It's because they don't feel confident enough about their ability as knowledgeable fans of college basketball (or maybe even just sports in general). However, these schools have great traditions and strong coaching staff, so there's no reason why you shouldn't consider betting on them when making your selections!
Keep Up-to-Date
Staying informed and updated is one of the most important factors in any type of sports betting. To succeed at picking winners, you need to be aware of what's happening around the league and keep up with injuries that could affect teams' performances.
Whether you're into simple wagers or prefer sure bets, sports betting information sites are a great tool for learning about the ins and outs of betting on college basketball. These sites provide daily news updates, so they're always up-to-date with any relevant injury reports or changes in lineups.
Not only do they provide detailed information on each team's stats and recent performance, but sports betting information sites also offer free picks, odds, analysis, and more. Plus, they provide helpful advice so that experts inform your bets in the field.
Watch the Games
Watching the games is the best way to get a feel for how the players and teams perform. You can see how they play on the court, and if you're paying attention, you'll also see how they interact with each other and other participants involved in the game.
If there's an altercation between a player and a referee (or any other person), you'll be able to pick up on it right away due to your knowledge of what has happened before in similar situations. This will help you decide whether or not it's worth taking advantage of these types of bets in future betting opportunities.
Don't forget to watch the early games during conference play because they offer valuable insight into future matchups against teams in similar conferences or divisions. If a team wins an early game against a tough opponent, then it could be their kryptonite in the postseason when they meet again later on down the road!
Look for Trends
Look for trends when making college basketball picks. They can tell you what types of teams are likely to win more often than not against each other. The only exception would be if something changed drastically between now and then. For example, if Duke lost their best player, it would throw off its trend entirely. Hence, remember not to base your decision purely based on past results alone.
Final Thoughts
There's a lot that goes into betting on college hoops, and there are many different strategies to choose from. However, one thing remains constant: your knowledge of the game and your ability to analyze each team and matchup can help you get the most out of your bets.
Get Exclusive Access To Dozens Of Daily Sure Bets
BetSlayer finds, calculates and gives you all the latest and most profitable Sure Bets from all over the sports betting world.
Click here to start earning a daily profit with our 7-day free trial