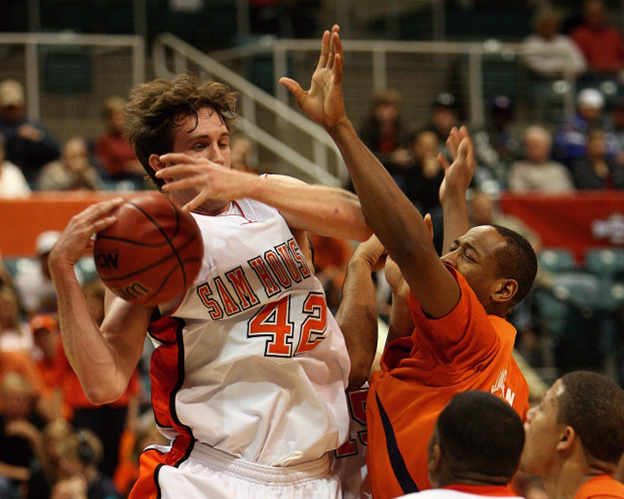 Betting on College Basketball
The college basketball season is one of the most profitable sporting events nowadays. With hundreds of teams across 30 conferences, it's no wonder why many bettors who want to profit flock to bookies whenever the college basketball season starts.
However, for beginners, the dozens of games being played daily can be overwhelming, not to mention the different teams you must research to profit in at least one conference. If you're one of them, these tips on managing your bets and winning big profits in the NCAA will come in handy. Let's start.
Create a Plan
Of course, you need to make a plan for NCAAB betting. It's paramount because a betting plan is the foundation of success, especially in college basketball betting, where it's complete chaos with just the number of games played daily. The first thing you should consider in college basketball betting is how you want to approach it.
This will include the types of bets you want to make and how much you should wager on each of your bets. Also, this is where you should create your budget. Remember, your budget should only consist of money you're not afraid to lose. That means you should not spend money you are meant to spend on important things. Being responsible is essential in betting, after all.
Focus on Specific Conferences
It's impossible to follow all 350 Division I teams by yourself. That's tons of hours just for research but if you manage to do it, then props to you. But we digress. There is too much information to remember, so if you want to make things easier, why not specialize in a specific conference?
The following conference makes it easier to find betting lines you can exploit. For example, one player got injured in his recent game but is scheduled to play in the next. That means that the team might be at a disadvantage. Of course, since you specialize in that specific conference, you have information that only a few bettors know.
Know How to Utilize Totals
This one goes hand in hand with specializing in a specific conference. Totals are big in college basketball, which means there's a lot of money to be had if you know how to handicap games yourself. Setting accurate lines is a huge advantage because it gives you tons of value you can bet on. But how do you handicap totals? In handicapping totals, there are several factors that you need to consider looking into like the following:
Offensive metrics
Injuries
Home and road splits
Defensive metrics
Bench players
Travel
If you get the hang of handicapping totals, that alone can get you a huge advantage over bookies since bookies don't look much into specific matchups. That said, by specializing in a specific conference and learning how to handicap the totals of all the teams, there's a lot of value to be had in that aspect.
Find Underdog Opportunities
Every bettor dreams about betting on an underdog and being correct, resulting in big winnings. However, the fact of the matter is that underdogs don't win that often, and if you think an underdog is winning a specific game, the bookie will usually utilize that potential first, resulting in you not taking advantage of it on the opening line.
But for experienced players, this can be possible, especially when you look for trap games. Trap games are when a high-skilled team underestimates the opposing team and loses badly. This usually happens when the team is preparing to play against another high-skilled team in the future or perhaps a rival.
Finding these games requires you to have a keen observation. However, catching it before the bookie sniffs it is important. Usually, when the bookie misses it, betting on the underdog has great value since they expect the favorite to win. So before the bookie realizes their mistake, you have to bet on that opening line on the underdog.
Take Advantage of Promotions
If you're constantly shopping for odds, make sure that when you bet on a new bookie, you also take advantage of their promotions. Bookies usually give out promotions on new players, so if you want to win even bigger or simply have free stuff like a discount on odds or free money on deposit, make sure to check out the promotions
first before picking a bookie.
Final Words
We're now in the middle of the college basketball season, which means you still have a lot of time to find betting opportunities and win big this year. That said, if you want to maximize your profits and minimize your losses, you might want to remember the tips we gave you in this article. That said, may lady luck look upon your favor.
Sign Up to BetSlayer Subscription Service for Sure Betting Tips
Earn a profit every month virtually ​risk-free with our sure betting tips. Sign up now for a 7 day free trial.