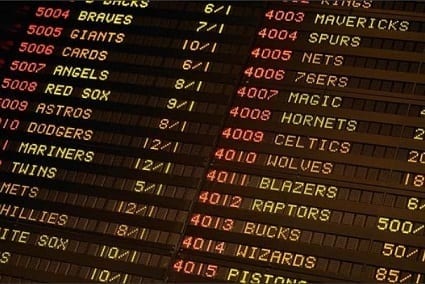 Arbitrage betting is the betting activity where you place bets on all the possible outcomes of the event at odds that is certain to make you a return. Once you understand the fundamentals of arbitrage betting or sure bets, you may wonder how you source the arbs opportunities and then how you can execute the arbitrage bet. Bookmakers often change the odds for an event multiple times before the actual event without any notice. Their goal is not to offer their customers profitable betting chances, as customers profiting too much can have a damaging impact on their bottom line.
Once you have found the best prices for opposite sides of an event, you should complete a quick calculation to turn the initial decimals into calculated bets. If the results on both sides of the winner exceeds the total amount of money put on the arb bets, then you have an arbs betting opportunity.
Accomplishing an Arbitrage Bet
An arb bet opportunity may not be achievable with site A and site B. It may be site D and E, where the arbs opportunity may be available. Then a couple of minutes later you may see an opportunity between site E and F. There is often no pattern behind the opportunities for you to find out. For example, there is injury news surrounding Roger Federer in the lead up to his match again Stan Wawrinka and his price becomes unpredictable. A bookmaker offers him at 1.5 and his Wawrinka at 2.3, while another bookie has him at 1.20 and his opponent at 3.4 for this Wibledon match. If you're quick on this arbitrage opportunity you can easily make a profit. If you back Roger Federer at £100 at the odds of 1.5, then you will return £150 on Federer. Now, you need to work out how much you need to bet on Wawrinka. You can do this by multiplying the initial stake by smaller or bigger odds. Simply put, 100 x 1.5/3.4= £44.12, which leads to a profit of £5.88. This emphasises the arb betting philosophy of small risk-free profits that accumulate to a lot over time.
Arbing is Not Welcome Here
Many bookmakers do not welcome arbitrage betting, but betting exchange websites encourage as many bets as possible. So, the betting exchanges tend to be arbitrage betting friendly. Traditional bookmakers commonly offer a single price per outcome, while an identical outcome can be available at alternative prices at a betting exchange website. There is also an opportunity to offer your own prices, this can prove risky in volatile markets. Whatever your arbitrage technique, a successful arb is all about the timing. When an opportunity comes about, a pro arber snaps up the opportunity quickly. Timing is important because odds can change at the flick of a switch.
The Importance of Timing in Arbitrage Betting
The key to ensuring you can place the arb bet quickly is making sure that your betting account is well funded. Your betting accounts need to be loaded with your budget so you can place your bet at any time. If you have a budget of £500 and you separate it between five betting accounts, you will be able to place £100 on an outcome at one time. Since most arbs have two bets to place, then you will be placing £200 at a time. If you arb is expected to return 5%, then you can expect to win £10 on that particular arb. If arbing is done right, over time your bankroll will increase and you will be able to place multiple arbs on different events at the same time.
Sign Up to BetSlayer Subscription Service for Arb Betting Opportunities
Earn a profit every month virtually ​risk-free with our arbs betting tips. Sign up now for a 7-day free trial.