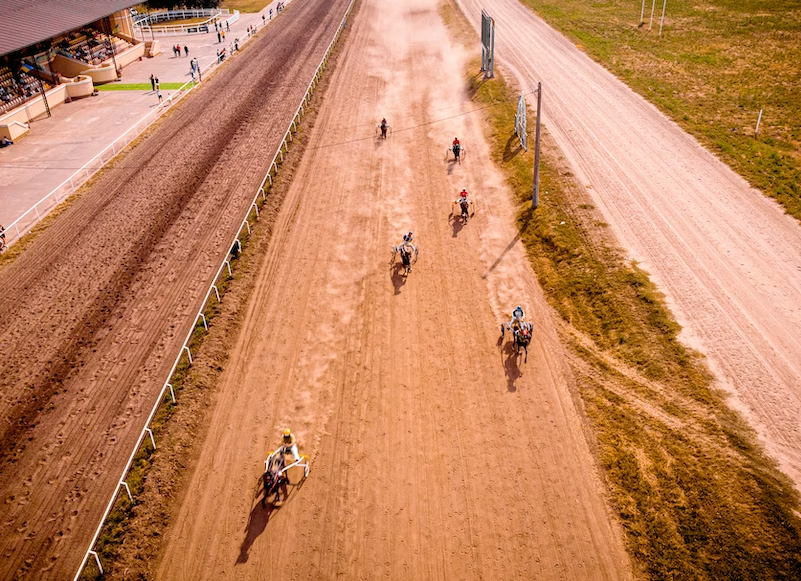 Preakness Stakes is an annual American thoroughbred racing competition held at Pimlico Racecourse, Baltimore, Maryland, traditionally every third Saturday of May. The inaugural race of the Preakness Stakes took place in 1873 at Gravesend, New York.
To help you determine which horse will prevail in the second leg of the Triple Crown Series, let's explore the factors affecting the race's outcome and the leading horse to conquer the upcoming race.
Factors Affecting Horse Racing Outcomes
Every horseracing event is different. From the official distance and surface to race type, every horseracing competition has unique features and qualities that draw spectators in. However, when it comes to betting on preakness stakes, there are common factors that you have to consider. Check out our guide below to learn more about these factors. 
Victorious sires bred many promising thoroughbreds out of successful dams. Their parents were decent indications that they could perform well in a specific race. By looking at the sire's running style, you can tell if the horse can excel on a track. You can also check out further bloodlines like the grandsires and grand dams.
You can also look at the siblings' achievements and observe how many starts or wins they have collected throughout their careers. By looking at their siblings' distance and surface preferences, you can gauge a thoroughbred's capability to win in an upcoming race.
2. Jockey Skill and Experience
Many successful jockeys have outstanding experience in different kinds of races. While rookies have the chance to win their first races, jockeys with a long history of racing have better chances of winning.
Many believe a great jockey can excel in a race when paired with a good horse. Moreover, riders who have ridden a horse multiple times already have a good chance of winning upcoming races since they are familiar with the horse and they have established a strong connection with the horse, resulting in the horse's increased confidence.
Of course, it's important to check if the horse you will be backing is conditioned to run in the race. Before any race, the horseracing event's team would administer a veterinary assessment to evaluate the horses' suitability to race at the starting gate.
You can only do so much about this as a spectator since the assessment would be done hours before the race. However, you can check the participating horses' previous history of injuries and other health issues. Moreover, when horses are paraded in the paddock, try to observe if they are showing signs of anxiety or exhibiting gestures of confidence.
There are two major tracks to consider when betting: dirt and turf. It's important to know that track conditions can affect the horses' speed and overall performance in the race. Let's say a good jockey is mounting a horse who has started on wet tracks thrice.
There's a strong possibility that the horse will perform well in an upcoming race held on a wet track. However, this shouldn't be taken solely at face value. Other than the track condition, check the race distance and class and see if the horse could win the race considering these factors.
The weather condition highly influences the results of any horseracing event. When the rain pours during the race day, expect the ground to be all mushy and wet. This could result in mud flying off the hooves in the frontrunners, making it harder for horses to remain focused on the track due to visibility issues. When it's humid, dirt tracks would be dry and solid, making it easier for horses to run.
However, horses are also vulnerable to hot weather, given their heavy body and reliance on sweating to cool down. The wind is another factor affecting a horse's performance in the race. While wind doesn't affect the track conditions, leading jockeys and horses will have a hard time staying on the front since the wind will be directly blowing on their faces.
Horses in the 2023 Preakness Stakes
Now that you know the factors that would influence a horse's performance in the Preakness Stakes let's look at the leading horses to enter the gate this May 20, 2023, at Pimlico Racecourse.
Javier Castellano mounted Mage to win the Kentucky Derby at Churchill Downs last May 6, 2023. In his career three starts, Mage has only one win prior to the 2023 Kentucky Derby. He finished the first leg of the Triple Crown Series with an official time of 2:01.57.
Trained by Brad Cox, First Mission won the 1 1/16-mile Lexington (G3) at Keeneland last April 15, 2023. He was racing for his owner, Godolphin, LLC. He was sired by Street Sense, the 2006 Breeders' Cup Juvenile (G1) champion and the 2007 Kentucky Derby (G1) titleholder.
Along with Mage and First Mission, the dark bay colt Confidence Game is another probable competitor in the 2023 Preakness Stakes. The cold has earned one win in his 2023 campaign through his impressive performance at the $1 million Rebel Stakes at Oaklawn Park.
As one of the most prestigious horseracing events in the United States, the Preakness Stakes also boasts its list of legendary horseracing champions who made horseracing even more remarkable. The race is just around the corner, and spectators are all hyped up for the big race. We hope that with the guide we have prepared for you, you are ready to choose which horse to support in the 2023 Preakness Stakes.
Sign Up to BetSlayer Subscription Service for Sure Betting Tips
Earn a profit every month virtually ​risk-free with our sure betting tips. Sign up now for a 7 day free trial.