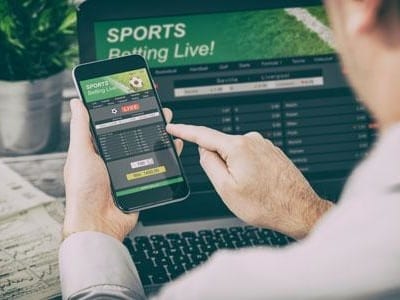 Many people want to start getting into arbitrage betting but aren't sure which online bookmakers to start an account with. You must choose wisely on which bookmakers to open a betting account as it's the first steps to arbs betting success. In this blog post we'll be going through the factors you should be looking at when deciding which online bookmakers to choose. For effective arbs betting you'll need to open multiple accounts to make a profit.
Online Bookmaker Criteria
Here are some of the key factors you need to think about when starting sure betting:
Number of Arbs
Reliability
Handling of Arbers
Verification Procedure
Withdrawal/ Deposit Process
Number of Arbs
The number of arbs is an important criterion when choosing a bookmaker. BetSlayer offers a free 7-day trial so you can see which bookmakers have a lot of arbs. Then, you can determine which bookmakers work well for you. The 7-day trial allows you to see a lot of arbs and test the accuracy of those arbs without committing any financial resources. When you identify 5-10 bookmakers who have arbs on BetSlayer's website, then you can think about making the plunge.
Reliability
The dependability of bookmakers is one of the most important factors when deciding on a bookie to open an account with. Ensuring that your money is safe when putting it into the account. There are bookmakers out there who delay withdrawing your money and look for any small reason, not to pay-out. You should be avoiding this kind of bookmakers; however, the question is, how do you find a reliable one? The first thing you should do is evaluate online bookmakers' ratings and customer reviews online. This will build a picture of what others think about the bookies and will guide you in the correct direction.
Another source of information you can look at are betting forums and communities online with a variety of opinions on what they think of popular bookmakers. This will help you get information about the reliability and answer some of your questions.
Handling of Arbers
Many bookmakers are struggling with arbing and the methods they're using are quite complicated. Some bookies are loyal to arbers and some tolerate arbitrage bettors. It's fair that these bookies often attract professional gamblers who don't want to have their account limited to a few of bets. Betting exchanges are generally good for arbitrage betting. Betting exchanges get paid on whoever wins the bet. Betting exchanges are matching up two punters for each side of the bet. So, if you place an arbitrage bet on a betting exchange, you are going against another punter not against the bookmaker. The betting exchange just takes a small cut of the win.
Verification Procedure
Before setting up your account with the bookies, you should have a read about the verification time and process. The verification process is different between each bookmaker, some bookies may ask for some documentation after the first request for withdrawal of funds. While some ask for verification after you first register.
Withdrawal / Deposit Methods
It's often difficult to analyse verification processes until you go through it yourself, whereas payment methods are often available to read on the bookmaker's website. They often have a variety of payment methods you can use including popular methods such as PayPal, Neteller and Skrill.
Sign Up to BetSlayer Subscription Service for Arb Betting Opportunities
Earn a profit every month virtually ​risk-free with our arbs betting tips. Sign up now for a 7-day free trial.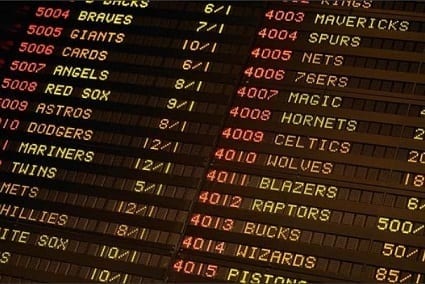 Arbitrage betting is the betting activity where you place bets on all the possible outcomes of the event at odds that is certain to make you a return. Once you understand the fundamentals of arbitrage betting or sure bets, you may wonder how you source the arbs opportunities and then how you can execute the arbitrage bet. Bookmakers often change the odds for an event multiple times before the actual event without any notice. Their goal is not to offer their customers profitable betting chances, as customers profiting too much can have a damaging impact on their bottom line.
Once you have found the best prices for opposite sides of an event, you should complete a quick calculation to turn the initial decimals into calculated bets. If the results on both sides of the winner exceeds the total amount of money put on the arb bets, then you have an arbs betting opportunity.
Accomplishing an Arbitrage Bet
An arb bet opportunity may not be achievable with site A and site B. It may be site D and E, where the arbs opportunity may be available. Then a couple of minutes later you may see an opportunity between site E and F. There is often no pattern behind the opportunities for you to find out. For example, there is injury news surrounding Roger Federer in the lead up to his match again Stan Wawrinka and his price becomes unpredictable. A bookmaker offers him at 1.5 and his Wawrinka at 2.3, while another bookie has him at 1.20 and his opponent at 3.4 for this Wibledon match. If you're quick on this arbitrage opportunity you can easily make a profit. If you back Roger Federer at £100 at the odds of 1.5, then you will return £150 on Federer. Now, you need to work out how much you need to bet on Wawrinka. You can do this by multiplying the initial stake by smaller or bigger odds. Simply put, 100 x 1.5/3.4= £44.12, which leads to a profit of £5.88. This emphasises the arb betting philosophy of small risk-free profits that accumulate to a lot over time.
Arbing is Not Welcome Here
Many bookmakers do not welcome arbitrage betting, but betting exchange websites encourage as many bets as possible. So, the betting exchanges tend to be arbitrage betting friendly. Traditional bookmakers commonly offer a single price per outcome, while an identical outcome can be available at alternative prices at a betting exchange website. There is also an opportunity to offer your own prices, this can prove risky in volatile markets. Whatever your arbitrage technique, a successful arb is all about the timing. When an opportunity comes about, a pro arber snaps up the opportunity quickly. Timing is important because odds can change at the flick of a switch.
The Importance of Timing in Arbitrage Betting
The key to ensuring you can place the arb bet quickly is making sure that your betting account is well funded. Your betting accounts need to be loaded with your budget so you can place your bet at any time. If you have a budget of £500 and you separate it between five betting accounts, you will be able to place £100 on an outcome at one time. Since most arbs have two bets to place, then you will be placing £200 at a time. If you arb is expected to return 5%, then you can expect to win £10 on that particular arb. If arbing is done right, over time your bankroll will increase and you will be able to place multiple arbs on different events at the same time.
Sign Up to BetSlayer Subscription Service for Arb Betting Opportunities
Earn a profit every month virtually ​risk-free with our arbs betting tips. Sign up now for a 7-day free trial.